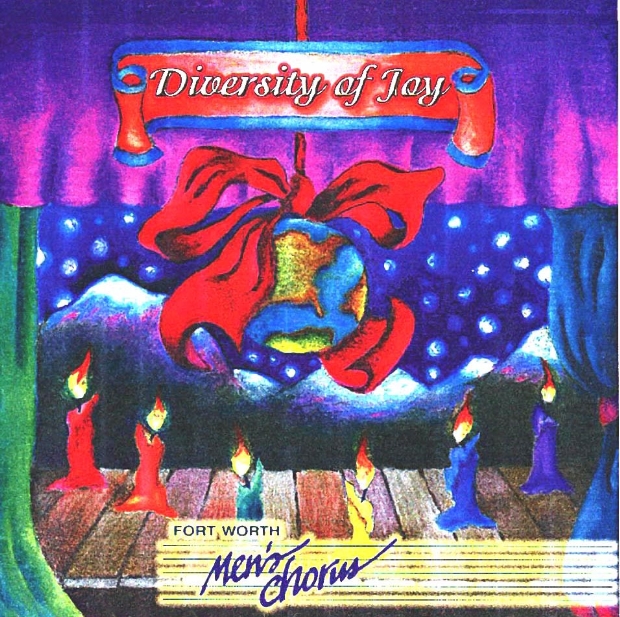 The Fort Worth Men's Chorus is pleased to present its First Chrismas CD "Diversity of Joy." We hope that you will enjoy this collection as much as we enjoy bringing it to you, and that it will take a place among your favorite holiday music.
The holiday season is the most unique time of year. It's a time when nations all over the world are of one mind, uniting in the spirit of love and peace. In contrast, however, the traditions and customs of the season are as varied and diverse as the people who celebrate them.
It's in this spirit that we present "Diversity of Joy". With this recording we've created a mix of well-known classics, traditional songs presented in not so traditional arrangements, and a few lesser known pieces that have endeared themselves to us and we hope they will do the same for you.
Selections
Child Of God - The First Noel/Pachelbel's Canon
Do You Hear What I Hear - We Need A Little Christmas
Who Is She That Travels - Star of Wonder
Rise Up Shepherd And Follow - What Child Is This
White Christmas - Sleigh Ride - O Tannenbaum
The Little Drummer Boy - Still, Still, Still